Gurdeep Kaur
Chief Information Security Officer
PSEG Services Corporation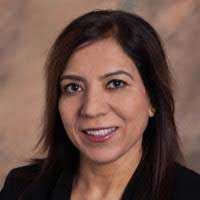 Gurdeep Kaur has served as the Chief Information Security Officer for PSEG since September, 2018. In her current role, she is responsible for managing enterprise technology risk, and compliance with the cyber requirements of applicable laws and regulations.
She is an accomplished leader in the field of information security with over 20 years of core experience in Enterprise IT Security Management. Prior to PSEG, she was the Director of Information Security at Horizon Blue Cross Blue Shield of New Jersey. Prior to that, she was the Chief Security Architect for AIG, where she piloted build-out of enterprise cloud security programs from the ground up to enable innovation and fulfill a "cloud first" mandate from the Corporate CIO.
Gurdeep served as the Founder-President of the "International Information Systems Security Certification Consortium"(ISC)2 New Jersey Chapter, chair of (ISC)2 North American Advisory Council and member of Cloud Security Alliance (CSA) Global Enterprise Advisory Board.
She received Bachelor's degree in Electrical Engineering from Delhi College of Engineering in New Delhi, India. She holds multiple security certifications including CISSP, CISA, CCSK and ISSAP.